First time Home buyer class and forum November 16th, 2017,  6:30-8pm.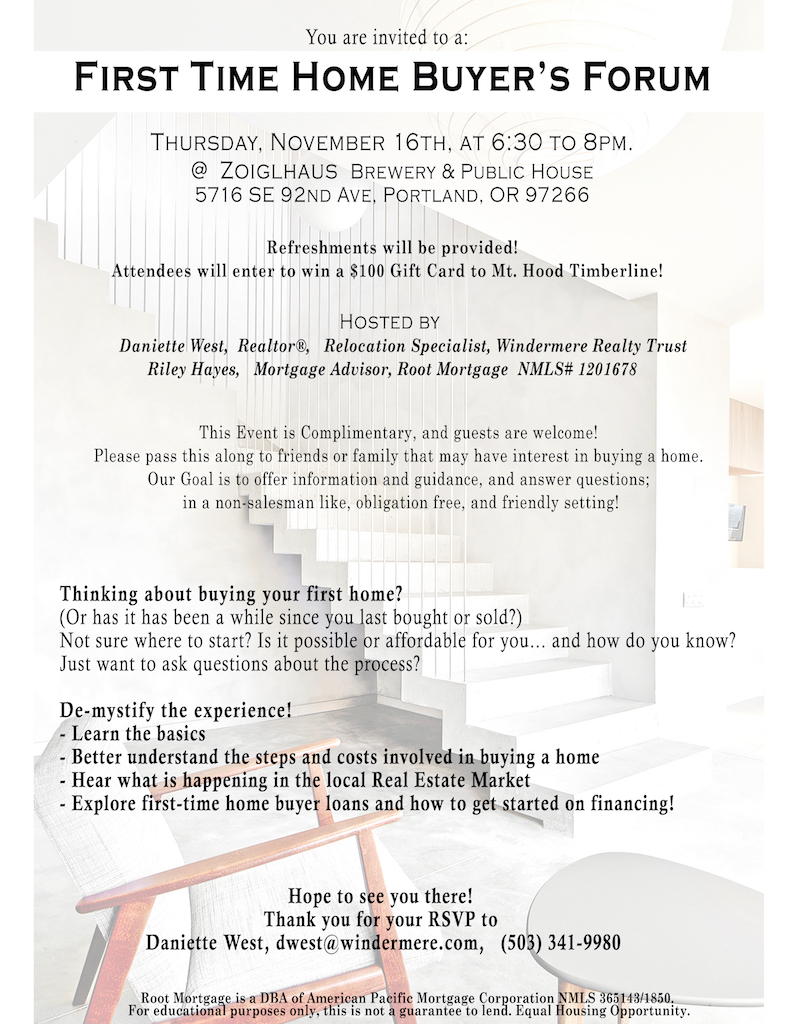 Please Join me for a fun forum!
An excellent place to get an overview of the current Portland Real Estate market, understand the home-buying process, and learn how to finance your first home!  Buying a home for the first time can feel overwhelming and the process a bit confusing. My goal is to assist you in forming your plan, and  get a better hold on "how it all works"!
Everyone is welcome!
Refreshments will be provided, and attendees can enter to win $100 Timberline Gift Certificate!
Feel free to pass along to friends or family that need a bit of expert assistance or guidance.